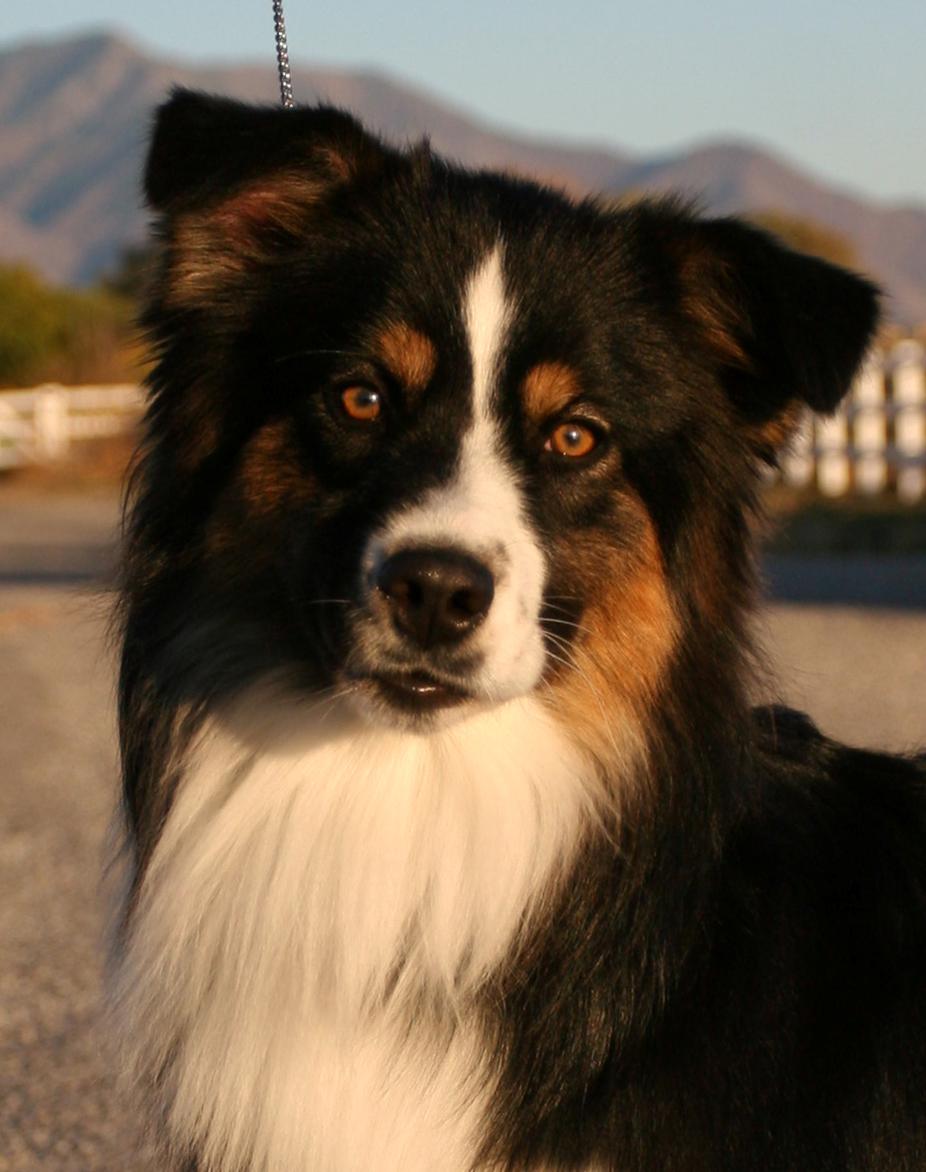 "MATTY"
NEW MACH U-CH Landslides Make it Matter CDX MXB MXJB RE CGC U-CD U-RO2 ASCA CDX JS-E RS-E JG-E RNX 4x High in Trial obedience winner(ASCA Major pointed)

AKC HIT WINNER 4x ASCA HIT WINNER- UKC 2x HIT OB winner & UKC 2x HIT rally winner & UASA #1 OPEN A Aussie in the country 2014 & Placed 3rd at Nationals Finals CDX Dog.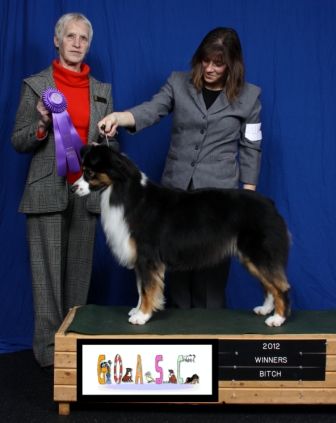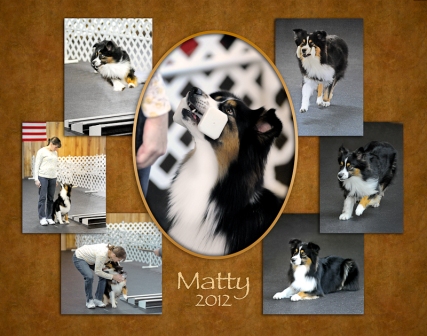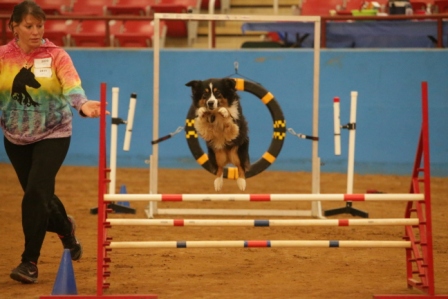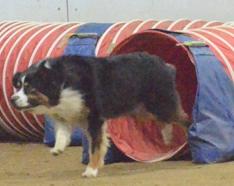 ***News Flash**

4-25-2014 Matty whelped 8 "perfect" puppies (6 girls & 2 boys) from AN AMAZING DOG "KENJI" AKC BR GCH OTCH ASCA CH OTCH Blue Isle Dance The Night Away UDX4 OM5 ASCA UDX
New AKC MACH title & closing in on her ASCA ATCh...few more Q's :)
**Matty #1 Open A Obedience dog ASCA 2014 FINALS #3 overall CDX Dog at Nationals!!
Matty is well on her way to her ASCA agility ATCH....coming soon :)
Feb 2015 AKC dbl Q #12 towards her MACH & Earns her ASCA JWW Elite title
Feb. 2014 Matty completes her MX & ASCA CD with 4x HIT winner score 2x 199.5 2x 198.5
January 2014 Matty earns her MJWW over 200 MACH Points & 3 DBL Q's
Sept. 2013 Matty earns 2 MXJ Q's & 21 MACH points
June - Aug.2013 Matty earnes her AKC AX & AXJ with 1st placement
April 2013 Matty earns her AKC Open JWW & STD agility titles & earn 1 Q in EX STD too.
Jan. 2013 Matty Debuts in CPE Agility & goes 3 for 3 Q's with 2 1st & a 3rd ...Fast & FUN!!!

July 2012 Matty earns her CDX with a 1st & 2nd placement and scores of 197
June 2012 Matty earns her 2nd CDX Q with a 1st placement &...High in Trial with a 197!!
Jan - May 2012
Matty Earns a UKC- CDX Q & HIT & her 1st AKC CDX Q with a 195 & 1st place :)
Matty earns her ASCA RNX, 1 Q towards her RAX & and a breed 5pt major
9-2011 Matty earned her U-CD with 1 high in trial and earnes her U-RO1 & U-RO2 earning 2 Rally High in Trials
9-2011 Devan & Matty show in UKC in Sub-Junior handler
7-31-11 Matty earns her UKC CH and goes gr1 2x gr 2 1x gr 3 1x gr 4 1x
Devan shows Matty in Sub-Junior handling & earns 3 1st placements
7-2011 Matty earns her Rally Advanced, Rally Excellent & Companion Dog titles in 2 weekends of showing with fabuolous scores & several 1st placements!!!

"Matty Cakes"- Devan Call's 1st dog
Matty is just FUN!!! Fast-focused & endless desire to work!!
She has it "all" to offer me & Devan for Obedience, Agility & the show ring.

Devan has shown Matty in ASCA PeeWee class & he did wonderful & got 1st place...surprise, surprise :) She just adores him.....& all the games they play together.