LitterNews
We've Something Fun for Everyone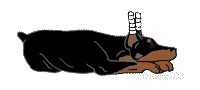 PUPPIES DUE JULY 15TH 2019 ALL BLACKS EXPECTED
2020 FUTURITY NOMINATED
*SERIOUS SHOW/PERFORMANCE HOME APPLICATIONS NOW BEING ACCEPTED*
CONTACT: quartetdobes@att.net
Sire: "SIRIUS" Dam: "PIXELS"
SEE MORE INFORMATION BELOW
Quartet Dobermans is truly committed to producing the healthiest & soundest Dobermans and Australian Shepherds to preserve & protect these wonderful breeds.
SIRIUSLY SMART & CREATIVE PUPPIES DUE JULY 18, 2019
DAM:"PIXELS" CH QUARTET'S PIXELS RN NAP NJP OAP CGC TKN ROM
SIRE: "SIRIUS" Multi Year T20 MBISS GCHS PERFEX CANIS MAJOR

Health Stats:
PIXELS: DOB 10-20-2015 3.5yo Black 1, VWD-Carrier, Dentition: Full (*All clearances as of 4-19) Hips/Elbows: Good/Normal, Eyes: Cerf normal, OFA Thyroid: Normal, Tgaa-Negative, Echo – Normal, Holter, Normal, Full Blood panel: Normal Liver/Kidney: Normal
♥♥♥
SIRIUS: DOB May 18, 2012 7yo Black 3, VWD: Clear, OFA Dentition: Full, Hips/Elbows: good/normal, OFA Thyroid: Normal, TGAA Negative, OFA Heart Echo & Holter: Normal, Full blood panel: Normal, Kidney/liver normal & Kidney cystruina-Negat
Sirius is a PROVEN beautiful producer in our Doberman breed with GREAT health & sound temperament. I am excited for Pixels & Sirius babies
+++++++++++++++++++++++++++Fall 2019 Breeding+++++++++++++++++++++++++++
OUR LOVELY BLING WILL BE BRED FALL 2019 TO CH FOXFIRE'S I'M SUPER SONIC BFL-1 *FUTURITY NOMINATED FOR NATIONALS 2021*
DAM: "BLING" U-GCH INTL NAT CH (sr. pup) AM GCH MACH Quartet's Diamond Heart RN MX MXB MXJ MJB OF T2B RATI RATN ROM Age 5
Dam "Fiesty" UKC GRCH AKC CH MACH Pawshere Never a Dull Moment CDX RE MXB MXJB NF CGC U-CD U-RO1 U-AG1 CL-2 x Sire"RICKY BOBBY" Multi BIMBS/RBIMBS AM CH/UKC GR CH Catawba's Power Play CD RA BH SchH1 ATT ROM U-RN
BLING Health: Heart Echo/Holter Normal/Normal 9-2018 2-2019 Thyroid MSU: Normal,Complete Blood panel Liver/Kidney:Normal 2-2019Hips/Elbow: Good/Normal EYES: Cerf Normal, Ding-N/N (Negative) VWD: Carrier Coat color: Black 3 Dentition: Full (1 extra PM)
SIRE: CH FOXFIRE'S I'M SUPER SONIC BFL-1 DOB: 3-16-2011 8 years young
Sire:Ch Foxfire All Star LC-10D DAM: CH Foxfire's I'm All That CD RE MX MXJ MXF BFL-1 LC-11L
Cancun Health: DOB:3-16-2011 Black 3, VWD-CLEAR, Dentition-FULL, Holter/Echo Normal/Normal 9-2018, OFA Hips-GOOD, Thyroid-Normal MSU, DM1-Clear *EMBARK Doberman Diversity testing: CLEAR of 165 Canine DNA Tests
"CANCUN"
SHOW & PERFORMANCE PUPPIES EXPECTED – SERIOUS INQURIES ONLY – EMAIL QUARTETDOBES@ATT.NET
HOW OUR QUARTET PUPPIES ARE RAISED & CARED FOR:
Quartet dobermans only breeds occasionally when we have the time to devote to the proper care & raising of all our puppies. We put the time in to make sure your Doberman is well socialized and given the most hands on time for a SUPER Doberman & Aussie puppy. Health testing we perform on our Dam & Sire's: VWD-OFA Hips & Elbows-Thyroid with Tgaa-Liver/Kidney Function-Complete Cardiac Screening Echo/24 hour Holter-Coat color type.
Quartet Dobermans breeds to AKC*, ASCA standards and abides by Doberman Pinscher Club of America & ASCA code of ethics.
*The Doberman Pinscher is a Docked & Ear Cropped Breed according to the official breed standard. All Quartet Dobermans are Docked & Cropped safely before final placement in their forever approved homes.
*QUARTET DOES NOT CONDONE OR SUPPORT THE BREEDING OF THE "WHITE"/ALBINO DOBERMAN AS IT IS A GENETIC MUTATION*
ALL Quartet Dobermans & Australian Shepherds are raised in our home with the family, they share our lives!
We raise all our puppies for 10-12 weeks using the SUPER puppy program & PUPPY Culture Program:
"DEVELOPING HIGH ACHIEVERS & PUPPY CULTURE"
"Early Neurological Stimulation from day 3"
Exposed to 10 or more different footing surfaces
Many different sounds by CD and day to day life in our home
Puppy Parties with people, kids & other animals
Many different toys, textures, metal objects, scents, play retrieves & eye contact work
Obstacles, tunnels, wobble boards, puppy play equip.
Tail work daily & nails done every few days
Hand stacking, grooming, table work , early clicker & play training.
Crate training & potty training (6-8 weeks & older)
Car rides and happy leash walking
I am a NATURAL REARER & RAW FEEDER. Our puppies are weaned & raised on a fresh raw diet with Honest Kitchen 100% Human grade foods, Fresh Goats Milk.
We encourage all Quartet puppies be raised on a Raw Diet or a Super premium approved kibble that is recommended to insure the healthiest pup/dog for life.
We put in the time & the end results are……OUTSTANDING!!!